A practicing OBGYN and urogynecologist, I recently moved over to Virginia Physicians for Women (VPFW) and its Urogynecology Center, serving patients in Richmond's West End  and north of the James River. And to be honest, I could not be happier. VPFW is an amazing team of providers and staff that truly cares about its patients.
All the components necessary for offering the best OBGYN care
One of the biggest reasons why I joined VPFW is the practice infrastructure.  What that means is that VPFW gives its providers the necessary components to offer our patients comprehensive care, including but not limited to: urogynecology, minimally invasive surgery, bone density, mammography, dedicated medical advice nurses (or as I like to call them, the MAN), timely reporting of labs, multiple locations, and even med spa services (skincare, Botox, fillers, and CoolSculpting) to help keep you looking as young as you feel. I will expand on each of these services and why they are so important to me in future blog posts, but the bottom line – at least for me – is that offering these services helps me deliver the care that I want you to have and the care you DESERVE.
Dedicated team of providers working together across all locations
One of the other benefits of this practice is the strength and number of my partners.  We have multiple locations and can always accommodate you if you need to be seen.  The practice truly takes care of patients as a group, but with that individualized touch.  You can generally expect to see your provider, but if you need to be seen quickly and there is no availability with your provider – you will be seen by one of his or her colleagues.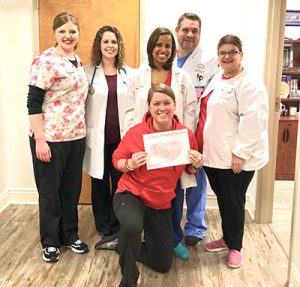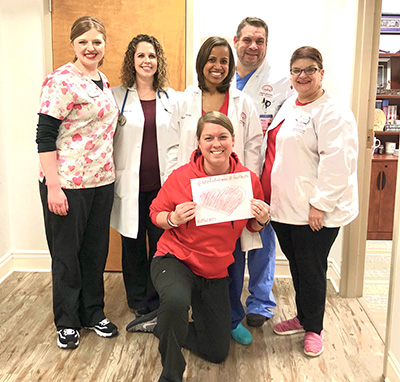 The great thing is, we always let the "primary" provider know that you were seen and what was done, so they remain involved in your care even when not seeing you.  If the problem continues, we easily set up a follow-up appointment with your provider and share the information, so they have an idea of where to go from there.  Furthermore, patients often benefit from all our training, practice experience, and skillsets combined. That ensures you will receive the best health care recommendations for you.  This is a huge strength of a strong group practice.
Likewise, in the hospitals, we communicate as a group regarding our medical patients even more so – at least three times a day.  While your OBGYN usually provides for your care, this means that if need be, any of us can step in and help each other's patients in emergency situations. You have all of us working to provide you with the best care.
True partnerships with colleagues and patients
I love to tell people that in a good relationship, the individuals make each other better.  That is also true for a practice. VPFW makes me a better practitioner.
Lastly, in case it has not been said before, the same goes for our relationships with our patients.  Your partnership with us is equally important, and you help make us better. Thank you. And thank you for trusting us with your care. We promise to serve you well.
To schedule an appointment with a VPFW provider, you can call us at 804-897-2100 or set an appointment online.