Community-Focused
VPFW is a True Partner in the Community
As a physician-owned practice, we are invested in putting you and your health first. We're your neighbors and your friends. We are part of your community, and, together, we can make that community healthier and happier. In fact, even beyond our workdays, you'll find us volunteering, supporting organizations like Salvation Army, the Bon Secours forensic nursing program, American Cancer Society, Safe Harbor, the Ronald McDonald House, and more.
Why do we do it? It's for the same reason that motivates us to serve the women of our region…it's simply the right thing to do. Of course, we have a lot of fun along the way, too.
School Supplies Drive for YMCA Bright Beginnings
We have been thinking a lot about the kiddos heading back to school and the challenges of virtual learning.  School supplies are such a critical component to a successful year, and we want to help in any way possible given the obstacles that teachers and parents will face. That's why VPFW is holding a school supplies drive to support the YMCA's Bright Beginnings program this fall.
Please donate the following supplies at any VPFW location by Tuesday, September 22. Bright Beginnings will get them to the kids enrolled in the YMCA's full-day virtual learning programs being held at most of their greater Richmond locations.
Supplies needed:
Mini white boards
Dry erase markers
White board erasers
Crayons
Markers
Scissors
8 gb flash drives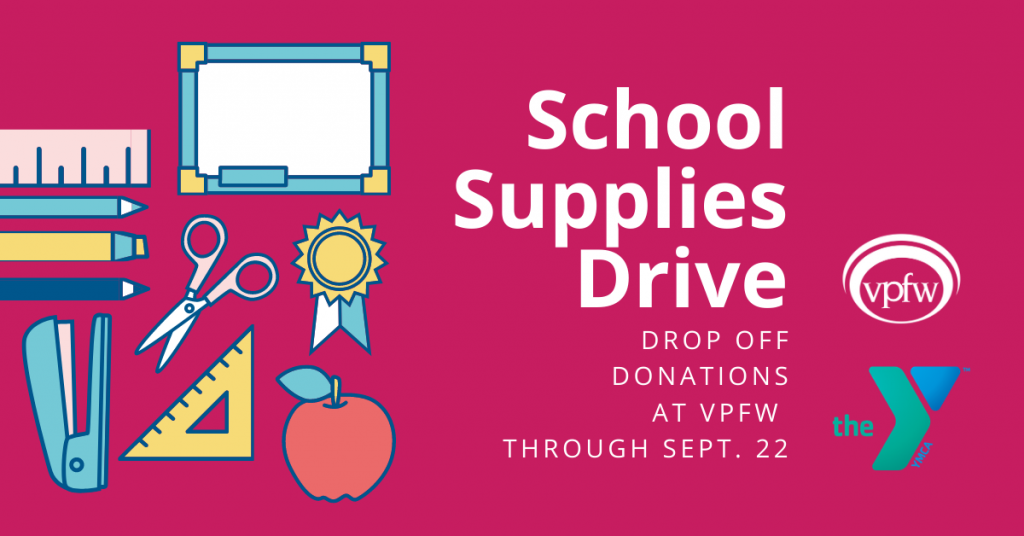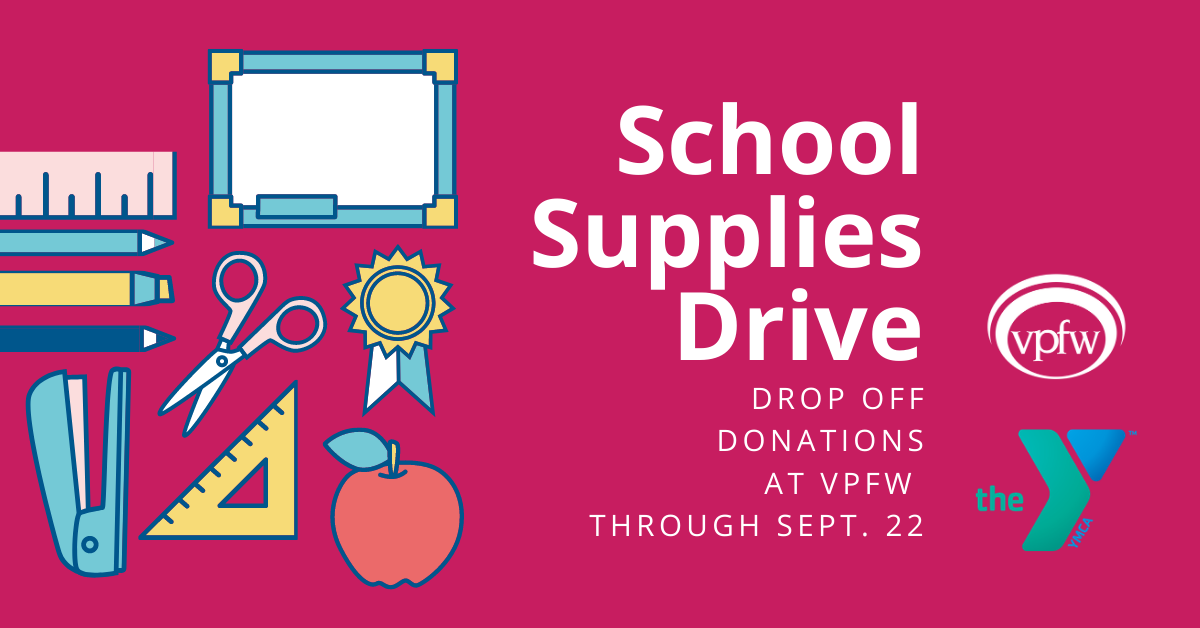 Safe Harbor Cleaning Supplies Drive
VPFW is holding a cleaning supplies drive for Safe Harbor, a shelter for victims of sexual and domestic violence and human trafficking, throughout the month of March. We help to provide survivors with a clean and healthy environment where they can begin to transform their lives.
You can donate the following items to our Safe Harbor cleaning supplies drive at any of our 6 VPFW offices through the month of March:
Paper towels
Toilet paper
Dish soap
Cleaning wipes
Cleaning products with bleach
Richmond Mom Prom supporting Project Just Like You
We loved getting out old prom, bridesmaid, and wedding dresses for the 10th annual Richmond Mom Prom to support Project Just Like You, a local organization telling the stories of children with autism, down syndrome and other disabilities and reinforcing that they are just like everyone else.
Feed Richmond
As proud sponsors of Feed Richmond 2019, one of Feed More's largest food and fundraising drives, the OB/GYNs, nurses and staff of VPFW urge you to donate unopened, unexpired baby food and pouches for all the little ones in need. Look out for donation sites November 21-23 at the following Kroger locations: Atlee Rd. in Mechanicsville, West Broad Street in Short Pump, and Rittenhouse Rd. in Midlothian. Or you can drop off baby food items at VPFW by Wednesday, Nov. 20, and we'll donate them for you!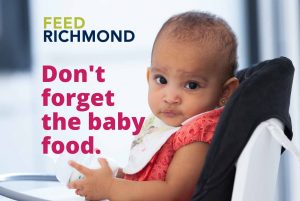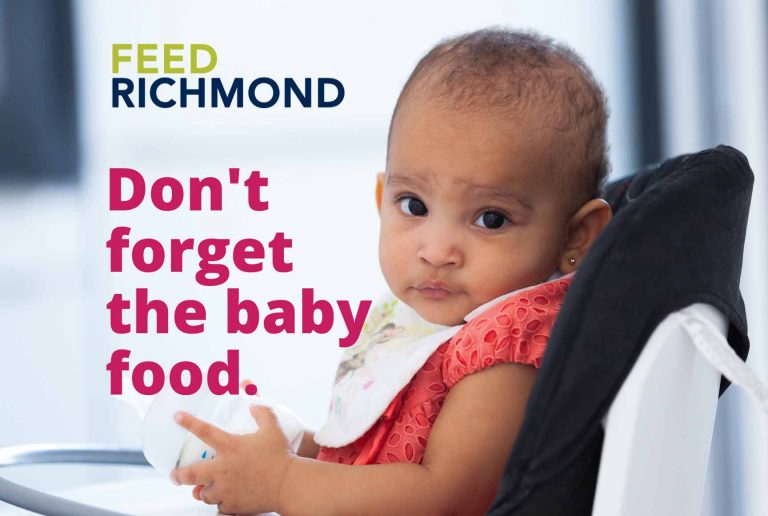 Reach Out and Read Program
In the month of January, VPFW will be partnering with Capitol Pediatrics to collect children's books in honor of national reading month. Through the Reach Out and Read Program, VPFW hopes to encourage all parents to stimulate early brain development by reading to their children. We are proud and excited to announce that VPFW and our patients collected over 600 books throughout the month of January. Capitol Pediatrics were overwhelmed with the generous donation and could not believe how many books we unloaded in the small onsite library.
Cinderella Dreams
The Cinderella Dreams Prom Dress Project is held each spring by the Midlothian Junior Women's Club. During the late winter and early spring, the club collects prom dresses, jewelry, shoes, makeup and other prom-related accessories at Richmond-area YMCA branches. They then hold a 'shopping' event, where girls can shop for and select a dress and accessories for free. Since 2006, they have partnered with area businesses and organizations to help hundreds of girls fulfill their prom dreams at no cost to them!
During the month of February,  we partnered with Puritan Cleaners to collect over 60 gently used prom gowns and accessories. A few members of the VPFW staff also had the opportunity to help work the Cinderella Dreams Dress shop. The VPFW staff described the experience as "heart felt and memorable". All the young girls who shopped the stores were so appreciative and excited to have the opportunity to take home the dress of their dreams!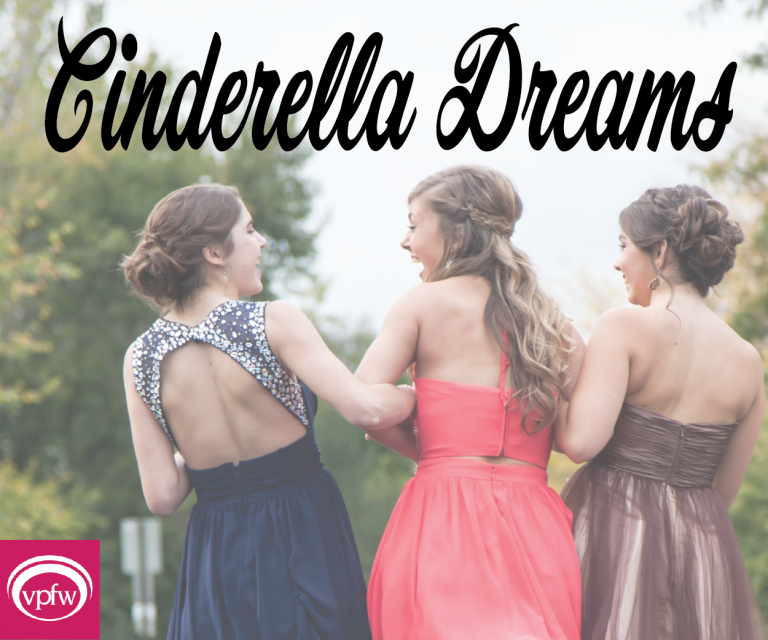 Habitat for Humanity
In the months of April and May, our doctors and staff will be working with Habitat for Humanity as a corporate sponsor and volunteer. 
Habitat for Humanity's Women Build program brings together 
women from all walks of life to address the housing crisis facing 
millions of women and children worldwide.
This year we will be helping build a home for the Oliver Family – Richmond based. Shaniqua Oliver is proud single-mother to her 2 year old daughter Averi. Since the age of 16, Shaniqua has been supporting herself. She has been determined to be self-sufficient and make a better life for she and her daughter. Shaniqua works full-time as an activity supervisor at a day support center for senior citizens. Shaniqua found out about Richmond Habitat's affordable homeownership program through a friend. She took a chance, applied and was accepted.Now Shaniqua is diligently working to complete her 350 hours of "sweat equity" and 10 financial and home ownership education classes before closing on her home. When her house is completed next year, Shaniqua will purchase her home and pay an affordable, zero percent interest mortgage, making her dream of home ownership a reality. "Thank you! This means the world to me. Knowing that you've assisted me with creating a stable foundation for my family; I'm forever indebted to you." – Shaniqua Oliver, Future Homeowner.
"Habitat for Humanity is a global nonprofit housing organization working in local communities across all 50 states in the U.S. and in approximately 70 countries. Habitat's vision is of a world where everyone has a decent place to live.
Habitat works toward our vision by building strength, stability and self-reliance in partnership with families in need of decent and affordable housing. Habitat homeowners help build their own homes alongside volunteers and pay an affordable mortgage." Learn more about Habitat for Humanity by clicking,
here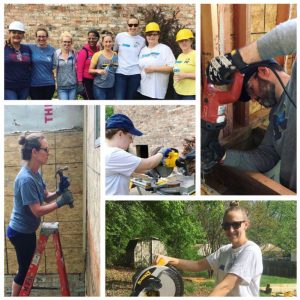 Safe Harbor Shelter Drive
During the month of May, VPFW will be hosting a drive for Safe Harbor Shelter.
The organization was founded in 1998 when representatives of Bon Secours Richmond Health System, Commonwealth Catholic Charities, Henrico County, The Salvation Army, Virginia Commonwealth University Sexual Assault Program, and the YWCA of Richmond met to address the shortage of shelter beds and support services in Henrico County for domestic violence victims.
Safe Harbor supports those who are experiencing or have experienced domestic violence, sexual violence, or human trafficking. They offer comprehensive services for survivors including: individual and group counseling, children/youth services, 24-hour helpline, court advocacy, emergency shelter, hospital accompaniment, and community education and training.
Mission:  Save, Transform, and Rebuild Lives.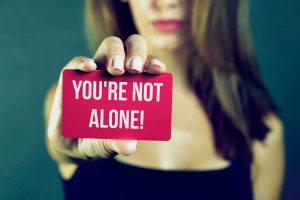 Christmas Mother – July Jingle 5K Run/Walk
VPFW very much enjoyed being  a Rudolph Sponsor for the July Jungle Run. The Chesterfield-Colonial Heights Christmas Mother program strives to ensure that no family is without food, no child is without toys, books or clothing and no child or elder is forgotten in our community during the holidays.