Services
Clinical Research Program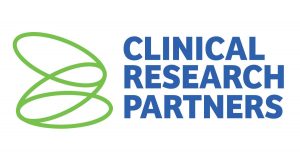 Clinical Research Partners (CRP) has conducted clinical trials throughout the Richmond area since 2011. VPFW is proud to partner with CRP as we work to discover new medical developments in women's health. To learn more about clinical research and what types of studies are currently being offered, please ask your physician at your next appointment. If you would like to learn more about Clinical Research Partners, please contact their Recruitment Specialist, Brittany, at (804) 920-1314, or check out their website.
Across all office locations, our physicians see thousands of patients each year. Some of those women have medical conditions for which existing therapies have limitations. We are always seeking new and improved treatments for our patients. As a result, we are excited to offer clinical research trials in which our patients can participate. All trials are carefully monitored under the best standards for research which is optimal for patient safety. Moreover, the research coordinators working with our studies have years of experience participating in clinical research.
We find there are women who feel a calling to participate in such research for not only their own potential benefit but also for the better health of many other women. Often, these volunteers are eager to learn about health issues and remedies. They also realize that the progress in health care that benefits us all comes through the teamwork of volunteers participating in studies and the research teams.
We currently have two research studies evaluating oral investigational medications to see if it may reduce moderate to severe endometriosis-associated pain.
We have a study evaluating the safety of the Respiratory Syncytial Virus vaccine (RSV).