Dr. Draper made a guest appearance on "Another Mother Runner" podcast to dish on how running can impact your bladder, menstrual cycle, menopause, and more.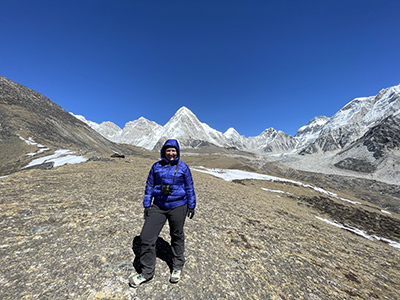 If you're a runner or an athlete, this is must-listen. VPFW's Dr. Jennie Draper, an OB/GYN who has run several marathons, completed an Ironman, and recently hiked to the base camp of Mount Everest in Nepal, was recently invited as a guest on Another Mother Runner Podcast (listen now) to talk about some "TMI topics" that female athletes encounter.
Dr. Draper  had some fun with the hosts as they tackled questions submitted by AMR podcast listeners about women's health issues, including:
Ways to combat urinary incontinence caused by running or exercising
How vaginal dryness can impact bladder issues and the best lubricant options
Tips for managing painful or heavy periods while training for a race – and why it might not be a bad thing if your period hits on race day!
Why itching doesn't always mean yeast infections
What athletes can expect during perimenopause, menopause, and beyond
The hosts of Another Mother Runner found Dr. Draper after coming across her blog post, "7 Things Every Female Athlete Should Know."
To schedule an appointment with a VPFW provider, you can call us at 804-897-2100 or set an appointment online.