We had the pleasure of interviewing Dr. Kenley Neuman who became President of VPFW on January 1, 2023.
VPFW is excited to introduce (or re-introduce) you to our new president, Dr. Kenley Neuman! Some of you have known and loved Dr. Neuman a long time. The Richmond native has been seeing patients at VPFW's West End offices since she joined the practice in 2007. Now that she's taken over for former president Dr. Mark Hyde who retired at the end of 2022, Dr. Neuman adds VPFW's first female president to her professional accolades.
We had the opportunity to catch up with Dr. Neuman to learn more about her and see how she's settling into her new role. Check out our Q&A to see why one of our kindest providers decided to specialize in gynecology and obstetrics, what she does when she's not treating patients or delivering babies, and the one thing she loves most about VPFW!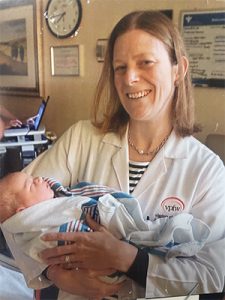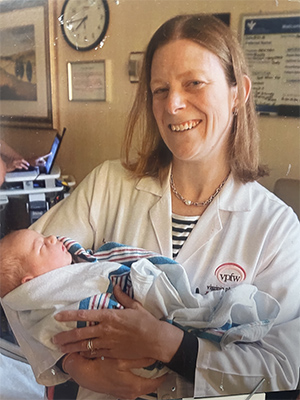 How long have you been at VPFW?
I started at the practice in August 2007, so almost 16 years. Growing up in Richmond, I was actually a patient of VPFW before I ever worked for the group, so it seemed like a natural fit!
Why did you decide to become an OB/GYN?
Actually, I thought I wanted to be a pediatrician before I started my clinical rotations in medical school. I always admired my childhood pediatrician, Stanley Kirchmier. (Those who grew up in Richmond may well remember this great man!) But after 3 months of elective pediatric rotations, I had my OB/GYN rotation at MCV. I fell in love with the specialty and never looked back!
I enjoy working with women of all ages as they traverse the different stages of life. The opportunity for continuity of care with my patients is amazing. Many times I've taken care of all the women in a family (mom, daughters, sisters, grandmothers).
I also love the different aspects of my workday, from office visits to office procedures and surgery, and of course the honor of delivering babies. I really enjoy being a part of such a memorable time in a family's life. It is such a rewarding and fulfilling career!
What is it like to be the first female president of VPFW?
Oh gosh. I have big shoes to fill with all of the wonderful presidents that served before me. It is quite an honor to fill this position, period. It's an even bigger honor to be the first female to do so. Thankfully, I have a large group of intelligent and caring physicians, staff and administrators here to support me!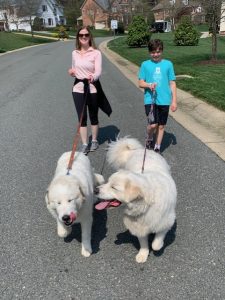 What do you enjoy about living in Richmond?
I was born and raised in Richmond, so I am a little biased! In fact, I am a St. Mary's baby! I can't imagine living anywhere else. I love how much Richmond has grown over the years, bringing so many new experiences and opportunities to the area for all ages while still keeping its small-town feel. It is perfectly positioned being just a car ride away from the beach, Charlottesville, and D.C!
What do you like to do outside of work?
I enjoy spending time with my family and friends. Mostly likely, I can be found cheering for my kids from the sidelines, whether it be on the soccer field, the futsal court (futsal is a soccer-like sport played indoors on a small hard court), or the basketball court. And occasionally you might find me on the golf course when time allows!
What are you watching on TV right now?
Haha! I am embarrassed to say that the last 'show' I remember watching regularly was probably Friends and Seinfeld! Between work and carpools, TV time is limited and is usually filled with watching either soccer, football or basketball games, especially if UVA is playing! Go Hoos!
What do you like best about VPFW?
Without a doubt, the people. I think we have such a great group of individuals at VPFW who work well together, support each other, and care for each other and our patients.
Did you get any advice from our previous president, Dr. Hyde?
Dr. Hyde said, "Good luck- you've got this!" I just hope he knows what he is talking about! 😂
What is your vision for the future of VPFW?
My vision is to keep the company moving in a successful direction so that we can continue to do what we do best – provide outstanding healthcare to women (and support women's needs in the community!).
To schedule an appointment with a VPFW provider, you can call us at 804-897-2100 or set an appointment online.