Spring into a Slimmer You: CoolSculpting Info Session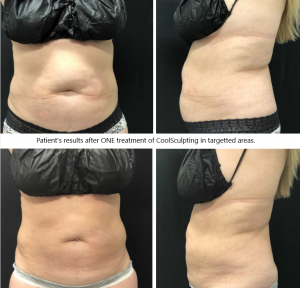 CANCELLED: Spring into a Slimmer You
*UPDATE*
To prevent the spread of COVID-19, VPFW has cancelled our CoolSculpting information session, "Spring into a Slimmer You." Patients can still receive $500 off 6 cycles or more by claiming their Brilliant Distinctions code.
CANCELLED: "Spring into a Slimmer You" CoolSculpting Info Session and Specials
5:30-7:30pm , Wed., Mar. 25
The Renewal Center at VPFW West Creek
Summer is right around the corner, and now is a great time to learn more about CoolSculpting's safe and effective method of permanently freezing and eliminating fat cells in targeted problem areas. While you're here, get a free, private assessment and consultation as well as CoolSculpting discounts if you decide to book a session!
Come find out if CoolSculpting is right for you! Register below or call Kelly Buttner at 804-897-2100 Ext. 1188 to reserve your spot.